The
United States Colonial Marine Corps
(
USCM
), commonly known as the
Colonial Marines
, is the
United Americas
' primary "force-in-readiness", founded in
2101
.
[1]
They specialize in force projection, being able to operate independently in environments far from home for extended periods thanks to their technological prowess and sizeable space fleet at their disposal. The USCM is the successor to the United States Marine Corps and are at permanent readiness for immediate deployment across human-controlled space without any additional reinforcement, training or provisioning.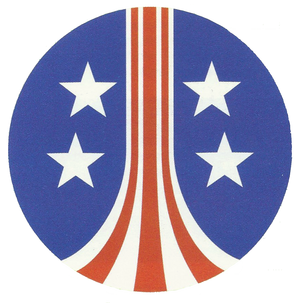 The Colonial Marines, along with the United States Army, are part of the United Americas Allied Command. The primary duties of the Colonial Marine Corps are to maintain security for all United Americas signatories and at all extraterrestrial colonies that fall under United States of America's control, and serve as the vanguard of any major combat operation. They have fought on more than two dozen worlds, including Tientsin (8 Eta Bootis A III), Helene 215, Linna 349, BG-386, LV-1201, LV-742, and the infamous Acheron (LV-426).
Ad blocker interference detected!
Wikia is a free-to-use site that makes money from advertising. We have a modified experience for viewers using ad blockers

Wikia is not accessible if you've made further modifications. Remove the custom ad blocker rule(s) and the page will load as expected.