| | |
| --- | --- |
| | This article, KISS THE GIRLS AND MAKE THEM DIE, needs to be cleaned up to match WikiSciFi standards. |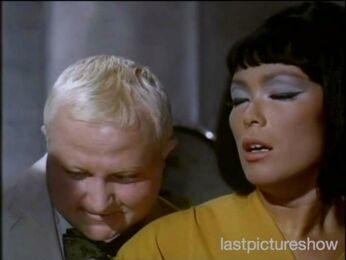 1966 eurospy film with MIKE CONNERS DOROTHY PROVINE TERRY- THOMAS SEYNA SEYN AND RAF VALLONE.
CIA AGENT KELLY [CONNERS] is investigating industrialist ARDONIAN [VALLONE] concerning the disapperences of women seen with ARDONIAN.Meanwhile MI-6 agent SUSAN FLEMING has infiltrated his organization and soon the fireworks begin as ARDONIAN has a big plan but he needs a big rocket and so through an intermediary WILMA SOONG [SEYN] he gets the rocket and doublecrosses the Chinese by electrocuting them but sparing SOONG who he saves for a terrible fate as ARDONIAN kidnaps FLEMING and takes her to his lair in the BRAZILIAN jungle and explains to her what his plan is to sterilize the world by orbiting a satellite with a radioactive device while he alone will repopulate the world by keeping the missing women in deep freeze.ARDONIAN the freezes SOONG to join them in a imaginative sequence then tries to freeze SUSAN but after attempting to escape decides to stick her in the rocket.Menwhile KELLY and JAMES [TERRY-THOMAS] arrive in his lair and KELLY stops the madman by shoving him in the freezing machine but accidently launching the rocket but SUSAN has escaped disabling the device before doing so.Kelly and Susan leave the place while beautiful Gioia and Sylvia remains perfectly frozen and preserved. It is strongly hinted that Gioia and Sylvia will remain in that block of ice frozen and beautiful forever. Without any possibility of becoming animate again. Their beautiful body will remain preserved and undiscovered indefinitely.
Section heading
Edit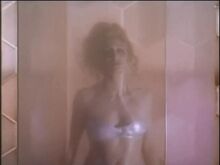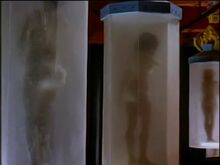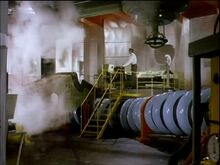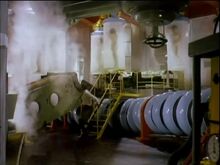 This was the basis for MOONRAKER..