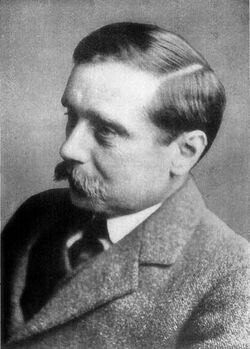 Herbert George "H. G." Wells (21 September 1866 – 13 August 1946) was an English writer, now best known for his work in the science fiction genre. He was also a prolific writer in many other genres, including contemporary novels, history, politics and social commentary, even writing textbooks and rules for war games. Wells is one person sometimes called "The Father of Science Fiction", as are Jules Verne and Hugo Gernsback. His most notable science fiction works include The War of the Worlds, The Time Machine, The Invisible Man and The Island of Doctor Moreau.
External Links
Edit
Ad blocker interference detected!
Wikia is a free-to-use site that makes money from advertising. We have a modified experience for viewers using ad blockers

Wikia is not accessible if you've made further modifications. Remove the custom ad blocker rule(s) and the page will load as expected.